The wait is over!! Well who are we kidding only like 8 people will read this.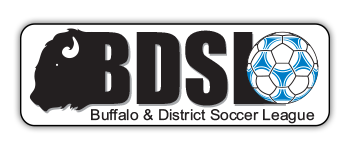 1st Division Overview:
Hot damn. Now this is a exciting division. I would say that this is almost as a perfect balance as you could possibly get here. While I think I feel pretty good about maybe the top 2 teams in each division I haven't the slightest clue on anything else. The worst will be seeing who gets relegated because we are talking razor thin margins in my opinion. It's not a stretch to say some of these clubs are better then some teams residing in Championship here. Top to bottom I love D1 this year. If last years insane playoffs are any indication it should be another incredible year in the middle BDSL division. It's weird how the division I liked the least last year is not the division I like the most with a few changes.
D1 Burning Questions:
So who are those top four teams you mention?
I think Cavallucci, Olean 1845 FC, SoHo FC And FC Quake are pretty much the top four heading into the season. SoHo is the side I'm most unsure about because it's going to be rare when the full line up is available. I could see them finishing like as a bottom end playoff team if attendance holds them up. The other 3 it's hard to not picture them making the postseason. The gap isn't large though between these four and the rest so
Which Celtic is the best Celtic here?
Suddenly D1 is running amok with 3 teams from the BDSL's biggest brand. Yes I just really wanted to use the word amok in this so I phrased it that way. Even though I might have 1888 finishing higher, the incumbent Buffalo Celtic (just rename yourselves Celtic Pepper and be done with it please btw) could be the best of the bunch. I'm very interested to see how good Mangano will be at this level. It's also odd that he's here vs staying with SoHo but whatever. I think 1888 will handle themselves well but its Brigade that could be struggling vs the drop this year.
Will anything ever be FC Quake's fault?
Still no.
Will attendance torpedo Grand Island FC again (x2 now)?
Still yes
Can you please hire the FC Draco twitter guy to do stuff for the league?
I'd like to. The pay is $0.00 though so doubtful.
We still hate driving to Olean by the way.
Deal with it. They continue to be one the highest standards of a BDSL team on and off the field. This year it was exciting to learn they have a nickname in Roughnecks. On the pitch they still boast a strong line up especially if Bonnies head coach Oduro finds his form. I will say I did find them underwhelming in the championship game vs 1888 but I also think Celtic had a good game plan vs. them. In any regard this team remains a favorite of your league prez so get used to them.
How do you think the old washed up team will do here in D1?
Well I already talked about SoHo FC here but sure th….
No not that old and washed up team the other one.
Oh OK sure well again I did talk about Buffalo Celtic already too here. I'd sa….
Sorry we'll specify, West Seneca Panthers how will they do?
I don't know if I'd call them old and washed up here. Out of all the teams I have picked to miss the playoffs Panthers are the one with the biggest upside. They continue to supplement a older core with quality younger players. It's really one of the best mixes in BDSL from that perspective. I think I'll probably regret not picking them to make the postseason come end of the year.
Which teams roster surprised you the most?
Aside from the obvious choice that is Ukraine because I mean that thing is always curious. I think I'd have to say NMB FC. They have traditionally been an Amherst based club but that has faded here in recent years. If my math is right a whopping 15 players are gone from the 2018 team that really underwhelmed in Championship. While promotion certainly can have players looking elsewhere this is quite the exodus. So they'll be an interesting team to watch develop here.
What about the rest of the division here? You said it was really balanced.
There is a long list of teams not mentioned yet here that are actually very good sides. Like think this year were going to see a lot of .500 records. Teams like Crimson, Ton U, Dutch, and West Seneca FC to name a few are high quality clubs. It's really going to be a hard battle to milk points each and every week. Attendance and injuries are going to be vital here.. Wins are going to be at an extremely high premium where a tie is maybe equal to a loss. I'm really looking forward to seeing the standings and how this division shakes out. Like I said before its about as close to a perfect division as we've seen in BDSL before balance wise.
D1 Tiers:
Relegation Zone: Honey Badgers, Ukraine, Celtic Brigade
Pretenders: Lykan United, West Seneca FC, West Seneca Panthers, Buffalo Celtic, Celtic 1888, Dutch United, Tonawanda United, NMB FC
Contenders: Crimson SPAL FC, FC Quake, Olean 1845 FC, FC Draco, SoHo FC, Grand Island FC
Favorites: Cavallucci Marini
1st Division Tables:
* = Playoffs
Mingle Pepper
1) SoHo FC* 1) Cavallucci Marini*
2) FC Quake* 2) Olean 1845 FC*
3) Crimson SPAL FC* 3) Grand Island FC*
4)FC Draco* 4) Dutch United*
5) Celtic 1888 5) Tonawanda United
6) Lykan United 6) West Seneca Panthers
7) NMB FC 7) Buffalo Celtic
8) West Seneca FC 8) Celtic Brigade - R
9) Ukraine - R 9) Honey Badgers - R
8P) Dutch United over 1M) SoHo FC
2P) Cavallucci Marini over 7M) FC Draco
3P) Olean 1845 FC over 6P) Grand Island FC
5M) Crimson SPAL FC over 4M) FC Quake
2P) Cavallucci Marini over 8P) Dutch United
3P) Olean 1845 FC over 5M) Crimson SPAL FC
2P) Cavallucci Marini over 3P) Olean 1845 FC