EAFC's Jack Bean chat's about his plans in first year as bench boss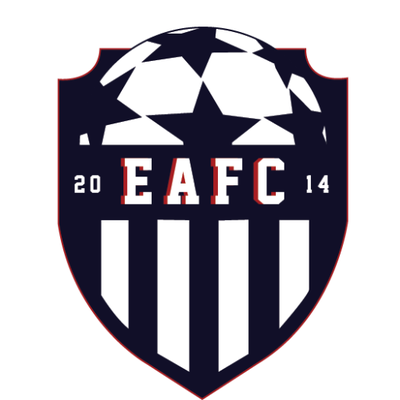 BDSL: Today we're taking with new East Aurora FC manager Jack Bean. Thanks for taking the time! So what made you decide to take over as manager here for EA FC? How did might your style different then those previous?
JB: I decided to take over as manager when I learned that the previous manager didn't want to keep the team going for the next season. Soccer has been a really big part of my childhood in East Aurora and how I met a lot of my friends. For that reason I wanted to keep the team going so I could continue to play with my brother and friends who I had played with since U10 travel. As a manager I want to continue to keep the team made up of mostly East Aurora High School alumni and current students. However, this year I want more of an emphasis to be put on winning and that starts with making sure we have a full team and subs at each game. Also I know that the team has a certain reputation within the BDSL community and while I still want the team to have fun I am hoping to clean up our image a little bit.
BDSL: I'm glad you decided to do so here. EAFC does have an impressive history of success so it would be a shame to lose them. Things did stall out a bit once the club reached the top flight though. What changed when the club reached Premier or was it just the strength of the division catching up to the team and its approach?
JB: I think the level of competition caught us off guard early on in the season. We were never really able to find our stride in the league despite putting together a respectable Tehel Cup run. Then towards the end of the season we struggled with numbers and eventually forfeited two games. Hopefully this season we'll see more consistent numbers at games and be able to find a way to win early on.
BDSL: So with the move to Championship and the roster changes will certainly mean a different on field look. How will this affect your playing style? I think it would be fair to say previous EAFC sides were an attack-based squad? Will that be the focus still or will a defensive base be more the move here?
JB: As someone who is primarily a defender I certainly want to make sure we concede less than last season. To make sure that happens many of the new players that have been added to the team are defenders. Last season we had very little depth at the back, however, this season I think it will be one of our strengths. I still think we can be a very dynamic attacking team. We have a lot of younger players on offense so we can utilize their speed to quickly counter attack. Although I believe counter attacking will be a strength of the team I don't want to rely on it as our sole form of offense. I'm hoping to build a more possession-based style of play once our new additions have become accustomed to the speed and physicality of the league.
BDSL: As you rebuild, the roster here are you worried about your team maybe not having enough chemistry right of the bat? Maybe that's why a simpler approach at first might be good until you guys get acclimated to each other? Or is there enough cohesion right now between returning players and new recruits where you don't expect that to be an issue?
JB: I think it will be smart to play it safe at the beginning, you can't win the league in May but you can certainly lose it. I hope that we will be able to build chemistry rather quickly since most of our new recruits have played together on both club and high school teams. We just need to focus on building chemistry between returning players who make up the core of our team and the players who we added. If we can collectively commit to a style of play that will also help our on field chemistry by getting everyone on the same page.
BDSL: Really well said there. Digging yourself a hole is dangerous early on. What our your thoughts on the Championship division overall. Do you rank yourselves highly vs the other teams? Are there any teams your think are the favorites or maybe a side you're looking forward to playing this season?
JB: I'm hoping that we finish towards the top of the league this year and I think that the ultimate goal for the team should be to get promoted. I believe that we are capable of this but it is not completely in my control. We need everyone to show up to as many games as possible and when they're playing to take the games more seriously than they may have been taken in the past. There are a lot of good teams in this league that are capable of winning the whole thing but I think it's important that we remain focused on ourselves. Once we have an established team identity I don't want that to change based on our opponents, I want them to have to adapt to us. Hopefully we'll form some rivalries along the way as those have always been my favorite games to play in but as of right now I don't have any particular team in mind.
BDSL: What sort of focus is there on the Tehel Cup for you guys especially after last years run? Or is that taking a back seat to your Championship schedule?
JB: I don't think it will need to take a backseat to our league schedule. We have a young and fit enough team to be able to play multiple games a week at a high level and hopefully that means we can go far in the competition. I really enjoyed playing in those games last year because the added pressure of single elimination meant that the level and speed of play was very high.
BDSL: If you had to join another BDSL team or maybe one other that you admire, who might that be and why?
JB: I haven't really given much thought to other teams that I'd want to be on. However, if I had to join another team I would want to go somewhere where I could continue to play with my friends. I met a lot of my closest friends through soccer, which is why I wanted to keep EAFC going so that would be the biggest factor in my decision.
BDSL: If you had any suggestions for the league to add, improve or build on what might they be?
JB: I'm really glad to be a part of this league because I think it does a great job at allowing people to continue to play soccer even after high school and college soccer ends while maintaining a competitive atmosphere. I think it's important to build on the legacy and history of the league as well as its cup competitions by continuing to expand to allow more people the opportunity to join.
BDSL: Anything we didn't cover about your team of for the good of soccer that you would want to add?
JB: Just can't wait to get the season underway and hopefully leave a positive impact on EAFC during my time as manager.