D2 gets broken down by Michael Schieber. How many grammatical and spelling errors can you find?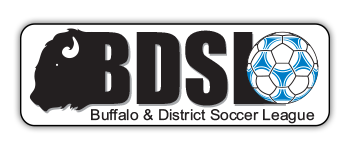 2nd Division Overview:
So last year 2nd division was for me the one I was most looking forward to seeing how it shook out. The influx of new teams made it very balanced with several teams being capable D1 sides. While this year the team names are a bit more familiar, some teams went through big roster adjustments. D2 sometimes can be an interesting place for teams. Some are desperate to try to get to the next level here while others seem content here. Overall while i'm not as hyped but for D2 this year vs last year I still believe D2 will be a very competitive division for the 2nd year in a row.
D2 Burning Questions:
6 of the 8 playoff teams from last year find themselves in D1. Surely D2 must be weaker overall?
That's fair but I would still say there are many quality clubs both returning and new. I would be interested to see how a few of them would do in say a Tehel Cup but alas they all opted for Wood Cup. I think the fact that so many teams in the higher divisions now have roots back down to this division tells you that while its D2 it's still a proving grounds for upward mobility.
Is this finally Youngstown Marksmens' year to win an actual trophy?
The Marksmen have been one of the more snakebitten BDSL clubs over the course of their first 3 years in the league. They've been two 2 finals (1 Wood Cup & 1 D3 final). Last year they fell in PK's to eventual champs Celtic 1888. So while they have been a successful club there is probably a fair amount of frustration here. They are a team that expected to be in 1st division by this point. So this year with some many threats moving up they certainly are one of the favorites here but the fear for me is anything short of a promotion season might mean a massive exodus of their top players.
Can any of the promoted D3 clubs be as dominate here as they were last year?
Out of all the promoted sides I really only would bet on Medina continuing to be a double promotion threat. Their roster is solid again and their slight built in home field advantage is good. While they faltered in the playoffs last year I still like the overall makeup here and maybe that was a good lesson for them to learn. The other promoted sides I think might struggle a bit to find weekly consistency with the move up.
How are the conferences against one another strength wise?
The way its shaken out I would say that Odenbach is stronger then Simpkin here. I think that their the race for the top seed in Odenbach could be any 1 of 4-5 teams while Simpkin has 2 favorites. I just feel better about the rosters in Odenbach. Simpkin is more like high risk high reward but some teams might just not work out at all. I'm not 100% but this is basically the exact same paragraph I wrote last year when posed this same question.
Is there a team that no one is talking about that could be a surprise?
I think that would have to go to Twin Village Dutch. Their merger and then split with RVS United was logical and have created two pretty good teams. There are the obvious questions of how well will they mesh together and how long might that take for them to figure out optimal lineups. There is not denying however this team has enough veteran pieces that I believe they could push all the right button quick enough where they could become a serious threat to anyone for the D2 crown.
Who is your favorite new club from this year's batch?
With all due respect to the well known members of Buffalo Brighten Stars (btw this name doesn't make a ton of sense) I think USAB FC is the best of the bunch. The United Somalian something or other Football Club has been plying their trade in the Sportsplex leagues and reports indicate they have ran some clubs out of the building. I think we're looking at a offense first defend last speed attack that might catch some slower D2 clubs napping. Be forewarned. I think I'll be looking forward to seeing some of their scores this year.
Who is the best team coming out of Sunny LA in D2?
This is a really great question because their are reason to favor any of the teams here (FK Bosna, FC Lackawanna, Buffalo Gunners). I think the right answer record wise will be tried and true, steady FK Bosna but I'm most looking forward to following seemingly revitalized Buffalo Gunners squad. They appear to have refocused their efforts and rebuilt the team here. SO good adds have them in a position to expect better results then last year. You could say FC Lackawanna has maybe the best roster but we've seen talented Lackawanna teams falter if they can't find the right way to use that talent. Really reason to like all three.
Who really is King of the Jungle?
Ok granted this question doesn't make a lot of sense at first but some context. First Click Here. Now Click Here. See what I'm getting at? Now circle the date June 23rd. If there isn't some WWE style loser has to change logo design side bet between Hamburg FC and Kingsmen SC I've lost faith in the league. I'm sure it was merely unintentional that Kingsmen rebranded right into Hamburg FC's design but here we are. So make it happen gents. Loser rebrands in 2019. I'm counting on this.
Favorite, Contenders, Pretenders, & Relegation:
Relegation Zone: Tesla FC; WNY United Reds; Kingsmen SC;
Pretenders: Devils; Delco Academy; FK Bosna; NY Elite; Revolution SC; Buffalo Gunners; Twin Village Dutch; Lasalle FC; Hamburg FC; FC Lackawanna
Contenders: USAB FC; Great White Buffalo; Medina Mustangs FC; Buffalo Brighten Stars
Favorites: Youngstown Marksmen
Second Division Table:
* = Playoffs
Odenbach: Simpkin
1) USAB FC* 1) Youngstown Marksmen*
2) Great White Buffalo* 2) Buffalo Brighten Stars*
3) Medina Mustangs FC* 3) Twin Village Dutch*
4) FK Bosna* 4) Revolution SC
5) NY Elite* 5) Delco Academy
6) Devils 6) Buffalo Gunners
7)Hamburg FC 7) Lasalle FC
8) WNY United Reds 8) FC Lackawanna
9) Kingsmen SC 9) Tesla FC
S1) Youngstown Marksmen over O8) NY Elite
O2) USAB FC over O7) FK Bosna
S3) Buffalo Brighten Stars over S6) Twin Village Dutch
O4) Great White Buffalo over S5) Medina Mustangs FC
O4) Great White Buffalo over S1) Youngstown Marksmen
O2) USAB FC over S3) Buffalo Brighten Stars
Promotion Game:
S1) Youngstown Marksmen over S3) Buffalo Brighten Stars
Championship Game:
O2) USAB FC over O4) Great White Buffalo