League cancels the 2020 season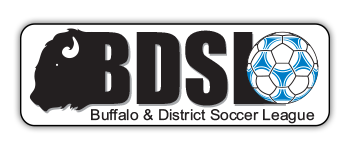 Today, after careful consideration, the BDSL board has canceled the 2020 season in its entirety. Our decision to do so is based on a number of factors that we'll briefly touch on below. This call is a difficult one to make as we know how much the league means to many. Here are some of the key factors that impacted our decision
1) Timeline: With WNY just entering Phase 1 and the BDSL under recreation in Phase 4 of the reopening plan, it would be 6 weeks at minimum before playing was an option. This would mean starting on maybe the 2nd week of July with possibly a month of play with 4-6 games. This goes against our original game plan for the league when this started and even beyond that.
2) Fields: At this point we have lost enough fields that keeping the current schedule intact would be impossible and would require a full redo once we had a new idea of fields that would be usable. There are enough fields closed or whose status is uncertain that it wouldn't be possible to rectify this.
3) Insurance: While not a consideration to most this is probably one of the biggest. Liability questions are high for us and we're not willing to risk the dangers that could come with those playing in the league or at certain locations this year. Unless things were more clear on this front a return to play wouldn't be possible.
These matters along with others prompted us to make this call. We understand that this decision might be hard for some to take and others might not agree with this. These times are uncertain to be sure but all five board members believed this to be the correct call at this point. There is a lot of planning, preparation and effort by everyone involved in the BDSL to make the league as great as it is each and every year. The few Sundays we've had without it so far gave been hard and we appreciate that. But at this point we don't believe it is right to have players and teams believe that we're going to be in a position to play this year regardless. We'd rather deliver this news now. It's truly unfortunate to have all of that go by the wayside.
All team managers were emailed with further plans on payments made to the league so far and options there. We still plan to keep all teams for our 2021 season as well as all the plans for this year rolling over to next season. When the situation allows for it we'll also look forward to a time when we can meet again in a proper league setting to discuss things. If there are any other questions or concerns please do not hesitate to ask or let us know via email, Twitter, or a call or message.
In the meantime, we wish all BDSLer's a happy and healthy summer this year. We'll be very eager and excited to return to action when the time comes.