Championship is broken into by our league President now. Running out of things to say in this space...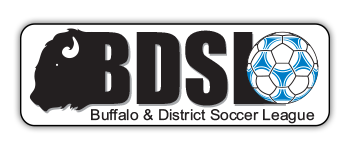 Championship Division Overview:
Last year I made the claim that the Championship division is the most fun division in all of BDSL. while i stand firm behind that statement still as I look at the landscape of the second division of BDSL soccer only 1 word really comes to mind and that is "Yeesh". This year's crop of 12 teams in Champo is….well, its bad is what it is. Maybe as some of these teams have been at this level for a while now it has just naturally stagnated a bit? Maybe all the best players keep funneling on to premier sides? It's really a combination of those and more but really this the weakest Championship field I've seen in many years. So where do we go from here? We'll wait patiently for these D1 teams to break into the Championship because how it stands now, there are several teams there that are probably better than some of the Championships current teams. The silver lining here is because I feel like this about the majority of clubs here the division will be pretty competitive especially in the middle.
Championship Burning Questions:
Well thanks for really buzzkilling this whole preview for Championship.
I'm sorry. Really I am. I wish it was different. I mean my own team plays here.
Is there anyone that's good here?
Yes! In fact I think Beast City SC would be a pretty decent Premier club. Because of that they are far and away the best club in Champo this season. They have high end talents around the pitch from Simic to the Keems, Guarino in net, a pair of GCC Brits and on and on. They have little weaknesses and should be able to really feast on this division. Them winning the regular season crown might actually be the best bet in all of BDSL this year. They are that good and that much of a sure thing in my mind. If you moved them up now and Kyle Hofschneider stayed we'd be talking about a potential Premier playoff team in my mind.
How will Niagara FC rebound from losing the divisions best player?
Losing Suitor is a huge blow to NFC. I wonder if them going deep in the playoffs and stopping just short actually played a role in him rediscovering his thirst for high level soccer. In any case aside from him (and maybe the Van Burens) I think they did a pretty good job of keeping this thing on track. Maybe the biggest wildcard in the division is the addition of Devier Montes and what he can big to BDSL soccer. Initially I was more worried about this side but after seeing the changes here I think they are in better shape than I expected.
Will Los Chupacabras follow the path laid by East Aurora FC and Pendleton United FC?
They have a hell of a great chance to do so. If Willies didn't get the chance to stay up in Premier this Championship promotion battle would have been over before the season began. Instead now the Chupacabras have a great chance to become the third team to earn back to back to back promotions from D2 to the top flight. They have built a strong roster with an impressive attack. Adding back Franseco gives them the creative midfield presence to further power Bari and co. If you're looking for a weakness here they did only roster 18 guys so they are a bit thin there and there isn't a lot of defensive depth available here. But overall I think they've done a good enough job here for them to have a look at a promotion bid.
Who is the division dark horse?
In a weird way it's probably East Aurora FC. They are completely rebuilt now with Jack Bean as manager (check out his manager interview if you haven't). There is some good and bad with that. The roster is considerably younger and less talented but I expect there to be some better focus and commitment to the club. Usually when there is heavy roster turnover I harp on how it might take time to gel but these guys should be familiar with each other from the jump so that plays in their favor too. They are a young unproven team really sitting here in Championship and that can be dangerous. Could also be terrible.
What about Polonia? Didn't you see how great they just did in Sahlen's 11v11?
Ya but uhhh who cares I'd say. That table is weird. And I'll tell this to anyone too indoor is great to build chemistry and try out players for squads. But anyone taking those results as an indication for BDSL success IMO is crazy. So while I do like the roster, especially the Mullen add from Olean, and they have impressed at Sahlen's (psst they didn't play anyone really good there though either) I'm not going to call them promotion favors just yet. I'd expect a similar year as last year for them where they are mid table with a fair look at a playoff appearance.
What's the most Rangers thing about Rangers this year?
This year's side returns 16 players from last year which pretty much surprises no one at this point. They are starting with 20 total on the roster so that's a good thing. Ya know I like to poke fun at their averageness sure but I'll say this about them too. I respect this club so much for the commitment their players have to playing with each other year in and year out despite good or bad. It's very rare for a team to have as much stability and camaraderie within the sides. They are the epitome of a bunch of friends who all are pretty good soccer players playing together. In that respect Rangers are not at all average but exceptional instead. To tip of a hat to them. Always a good team to play.
Who is the worst of the worst this year if Championship is so bad?
I would of course go with the team I almost always pick to fail, Mes Que FC. Look I have no idea how they finished top of the table in the regular season last year in D1. In talking with a lot of other teams from D1 I'm not sure anyone is sure how they did it but they did. They leaned a lot on the da Silvia Faria/Doran combo last year and as of now only da Slivia Faria is back. Could they pull the same smoke and mirrors games as they did last year? Sure they are a veteran side to be sure but it's easier to see them at the bottom of the table vs the top.
Alright you waiting long enough, tell us about Roos FC this year?
Look if I'm writing these I'll always be excited to get thoughts on my own team. The merger with Rampart FC made a lot of sense for both sides. Considering our losses this year and what Rampart needed it seemed to fit nicely. I think in many ways this team is similar to past RFC sides. We have a great defensive foundation lead by Matt Brehm. I don't know if any team has as solid as options at CM that we have. We maybe are a touch slower but make some additions to address that with Robles and Muktar. Offensively it was a struggle for us last year and I think that's our weakness again this year. We'll need someone to finish for us whether it's by committee or a stand alone star. But all in all I would say we're a solid playoff team here.
Championship Tiers:
Relegation Zone: Celtic Hoops, West Side FC, Mes Que FC
Pretenders: East Aurora FC, Rangers, OP Alliance, Polonia, Lykan FC
Contenders: Los Chupacabras , Niagara FC, Roos FC,
Favorites: Beast City SC
Championship Division Table:
Beast City SC

Los Chupacabras

Niagara FC

Roos FC

OP Alliance

Polonia

Lykan FC

Rangers

East Aurora FC

Celtic Hoops

West Side FC

Mes Que FC
6) Polonia over 3) Niagara FC
4) Roos FC over 5) OP Alliance
1) Beast City SC over 6) Polonia
2) Los Chupacabras over 4) Roos FC
1) Beast City SC over 2) Los Chupacabras