BSC is going to win everything. I just saved you 17 minutes of reading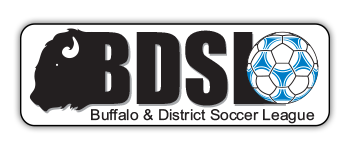 Premier Division Overview:
Premier has never looked to top heavy to me before. The rich get richer and it seems that that is the case for the top tier teams in our highest division of play. I think 4 teams could moonwalk into the playoffs leaving the remaining teams to battle for the final two. Outside of the top teams who's rosters are loaded the other teams have taken different approaches to achieve success here in the top flight. Some teams are going to depend on their starting 11+2-3 heavily to achieve success, while others went with a balanced but no superstar approach. Some maybe forgot they were in Premier at all. Whatever the case while it's plain to see the favorites here the rest of the division will be a fun battle for those aforementioned spots.
Premier Burning Questions:
BSC Raiders, Amherst Sharpshooters and Buffalo United are 3 teams. Who is this fourth team?
Though it pains me to say it, I think Queenston has joined the ranks of a top BDSL club. And i'm even not really considering Troy Brady's ability to contribute because of his status but they look really solid. For the first time ever I'm probably more worried about their defense then offensive capabilities. They have a collection of players that can play multiple roles which will surely be helpful. They have star power, depth, and good chemistry. It's been losing a key game or intangible stuff that seems to be their hang up (general lack of motivation maybe) But if they shake that off they are a virtual playoff lock to me.
Was Wolves run last year for real or a one off?
Both? If that can be true. In Renkas first full season as manager he's wasted no time in making this team his from the name and colors of the club to the roster itself (sometimes for better or worse). The achievements from last years side in not only making the playoffs but then slaying Buffalo United SS in round one can not be ignored. But this isn't that same team from last year. As stated by the manager himself in his Protagonist interview, this team is trying to install a different brand then what Wolfpack was known for. There might be some growing pains behind that as they attempt this full rebrand on and off the field. So while I think they could certainly return to the playoffs, it also wouldn't surprise me if they miss out as they try to reinvent themselves. Long run though it's probably worth it.
BSC International lost it's best two players. Now what?
The last stay for BSC Inter in Premier was brief and I'm sure they don't want a repeat of that. Seeing their two top players leave for another BSC puts them behind the eight ball to be sure. There are some additions coming that will certainly boost them. Both Sabtow and Huessein are great pick ups but both need to severe some suspensions before they can help. Defensively they are a collect of savvy vets led by their manager but at this point they aren't winning many foot races here. I think the path to success for them is to play an extremely disciplined simple game. They might need to ask a lot out of there midfield to help out in the back and keep things in front of them. Think like Tony Pulis lead Stoke style soccer here. I think it's going to be a grind but doable if they stay committed to the cause to beat the drop..
What happened to Amherst's defense?
I remember a time when I would look at the Sharpshooters lineup and marvel at the backline options at their disposal. Today's Sharpshooters are a different team from that to be sure. It's not that they are bad but it's just not like how it used to be back there. The new approach here seems to be run and gun. The additions of Ali Shawish, off an incredible '18 campaign, Hofschneider, and Pencic all point to a focus on the offensive end of the pitch. You could even argue that it might not matter who is playing on the backline because they'll probably just have the ball in the other teams end all game. So while this question was phrased negatively the real answer is even is it's not as great as it once was, it good enough and it probably won't matter much anyways.
Who's the favorite for relegation?
I'm very afraid of the season that could be in store for Southtowns FPFC. Several vets left to play for lower division teams. Their best player moved away. What's left is Pinzone, Elias, Smith, and a collection of question marks. I didn't love their prospects last year though and they ended up performing well enough to earn a second season in Premier. A really tough ask here to have this repeat in 2019. Outside of them it's Pendleton (a yearly prediction for me so really why change), BSC Inter, and Clarence if they suffer injuries or attendance issues.
*Quick aside the next three question are all direct repeats from last year because it's basically new year same questions for these teams*
What will Celtic United do now with all its shiny new toys?
Not a clue. For past few years I've banged the drum for Celtic United here, gushing about their talents and how good they could be. This year I'm stopping because while once again they got an influx of great talent from SoHo, there is just something off here with this team. On paper they are great, on Sunday they can't seem to get out of their own way. Wasson out is a killer blow no doubt be still there is so much here to like. I'm not sure what it is. I wish I knew. Hell I wish they knew. So maybe me refusing to back them will mean they'll be the juggernaut that is lurking. After all everyone here loves to try to prove me wrong.
Can Buffalo United put it all together for a trophy?
Try as they might Buffalo United SS just can not grab some silverware. The stunning loss to Wolves in the quaterfinals alone would have been a bitter pill to swallow but then losing to archrival BSC Raiders in the Tehel Cup (second straight Tehel Cup final loss mind you) was the icing on the crap cake for them. but here we are again. They are back with another similar roster with a collection of top end talent at the ready. They'll take another swing at it this year no doubt. They are the "could've been dynasty" if not for our current BDSL powerhouse.
Can anyone dethrone BSC Raiders?
Hell no. Last year was a season that should go into the modern BDSL history books as the greatest season ever constructed if not the great year ever. What do you do for an encore? Well they scooped up one of the BDSL best individual players in Rob Williamson and got Kwame Asnte 2.0 in Devonte Black. Aside from that the whole gang is back to defend the crown. If you wanna nitpick here Stern's injury is a blow (a shame too because his partnership with Kenny was becoming something) but it doesn't matter. If you watched 1 minute of the Tehel Cup final or the Premier Final where Raiders played their closest competition, well the results were never in doubt. On top of the league success they stand a win away from the league first ever Region I final berth. I said from the start the rich got richer. Best of luck when you face them. You're going to need all of it.
Premier Tiers:
Relegation Zone: BSC International, Southtowns FPFC, Pendleton United FC
Pretenders: Clarence, Lackawanna FCY, Wolves FC, Williamsville Willies
Contenders: Amherst Sharpshooters, Buffalo United SS, Celtic United, Queenston FC
Favorite: BSC Raiders
Premier Division Prediction:
BSC Raiders

Amherst Sharpshooters

Buffalo United SS

Queenston FC

Celtic United

Wolves FC

Clarence

Williamsville Willies

Lackawanna FCY

Pendleton United FC

BSC International

Southtowns FPFC
3) Buffalo United SS over 6) Wolves FC
4) Queenston FC over 5) Celtic United
1) BSC Raiders over 4) Queenston FC
2) Amherst Sharpshooters over 3) Buffalo United S
1) BSC Raiders over 2) Amherst Sharpshooters